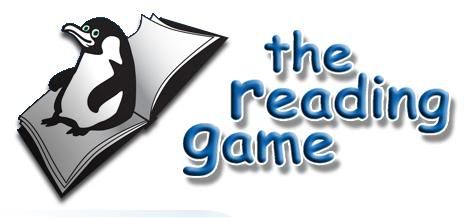 website
:
The Reading Game is a fast-action memory card game. It includes a series of six beautifully illustrated storybooks. The Cards & Books work together to make learning to read exciting and enjoyable. Game sessions are fun-filled with a winner every few seconds. After completing the first memory card game, the student has thirty words "hardwired" into memory. The Skunk story, Book One in the series, is told using only those thirty words. On completing the series, the student has a reading vocabulary of 180 words. Almost half of them are among the one hundred most commonly used words in the English language.
My musings:
I love educational games and I especially love them when they are quick to play, but teach a bunch. The Reading Game is a fast moving memory game. There are six levels of 30 words and a book at the end that uses the words they learned in the round. To advance to the next round, the child must read a sentence that shows mastery. You start with a few words in round one and work your way up to 30 words by the end of the first level. After the words of a level are mastered (and that is determined by reading a specific sentence in the level's book), you go to the next round. Julianna and I enjoyed playing the game and I think it would be successful (we didn't make it all the way through yet), but she quickly got bored with playing. The process is consistent throughout the game (memory games building a word base, read book, mastery) and that is great...and a bit monotonous, but repetition, repetition, repetition...that is always a good thing.
Nitty Gritty Details:
You can order a copy of The Reading Game here. The game is $24.95.
*Disclaimer: As part of the TOS Homeschool Crew, I received a copy of The Reading Game in exchange for my honest review. No other compensation was given.*